Outside Wayne Tower
A tip-off from a passing maintenance crew leads you here, to the topside opening of a service tunnel by the corner of Finger and Broome. Immediately you can tell the cordon didn't seem set up properly, and you know there weren't any scheduled repairs by the power company here.
The squad car parked by the corner gets you up to speed: it seems that some of Falcone's boys were looking for some lost stash down there when they got collared, so it's probably better for everyone (well, everyone except the goons) if you take this break in the action to find it first.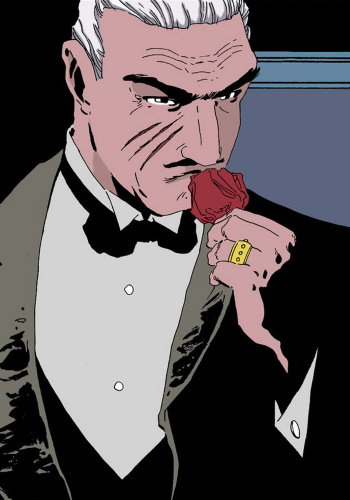 The Gotham Underground
Many age-old systems from bygone eras can be found beneath Gotham City. There has to be something you can use to help with the search down here.
| | | |
| --- | --- | --- |
| Department with absent partners in Oz? (4, 7) | | 00 : 25 : 35 : 00 |
| Do they come from talking trees? (4, 4) | | 10 : 00 : 50 : 00 |
| Formerly a Hilton location (4, 5) | | 00 : 10 : 30 : 00 |
| He provoked a Buzz (4, 6) | | 25 : 05 : 35 : 00 |
| How we sing as we travel along (4, 2, 4) | | 40 : 15 : 50 : 00 |
| Old Mortality companion and carrier (4, 5, 4, 5) | | 20 : 00 : 15 : 00 |
| Quebec got it six years after Marseille (4, 5-4) | | 00 : 75 : 00 : 00 |
| Sinel, for one (5, 2, 6) | | 00 : 50 : 45 : 00 |
| Some call them soulless (4, 8) | | 00 : 70 : 25 : 00 |
| Track smuggler defying capture (4, 6) | | 00 : 25 : 50 : 00 |