Farmer Brown Pork Co.
This abandoned processing plant sits along the East River, the company's mascot several stories tall and staring stoically from the building's facade. The envelope left for you contained just two red tickets reading only "Admit One" in big black letters, with this as its return address.
Inside an MMA ring, barbed wire across the top, Deathstroke takes out his latest challenger to the sound of cheers and rustle of betting slips from the unsavory crowd. The usher leads you under the balconies, past the floor seats... and into the ring?! And it just locked behind you.
"Land a hit on me in three minutes, you get to go. After that, I get to have as much fun as I like."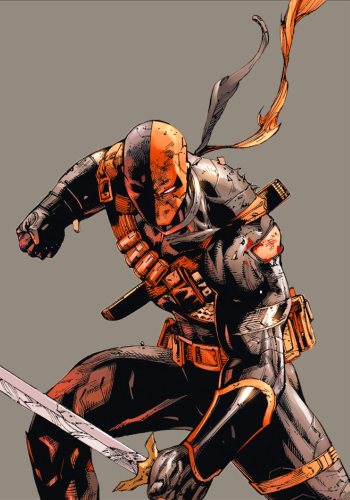 Ultimate Flunky Championship
You feel like the floor is spinning, but manage to center yourself. Reading the room's energy, you prepare a combination attack and turn to your foe...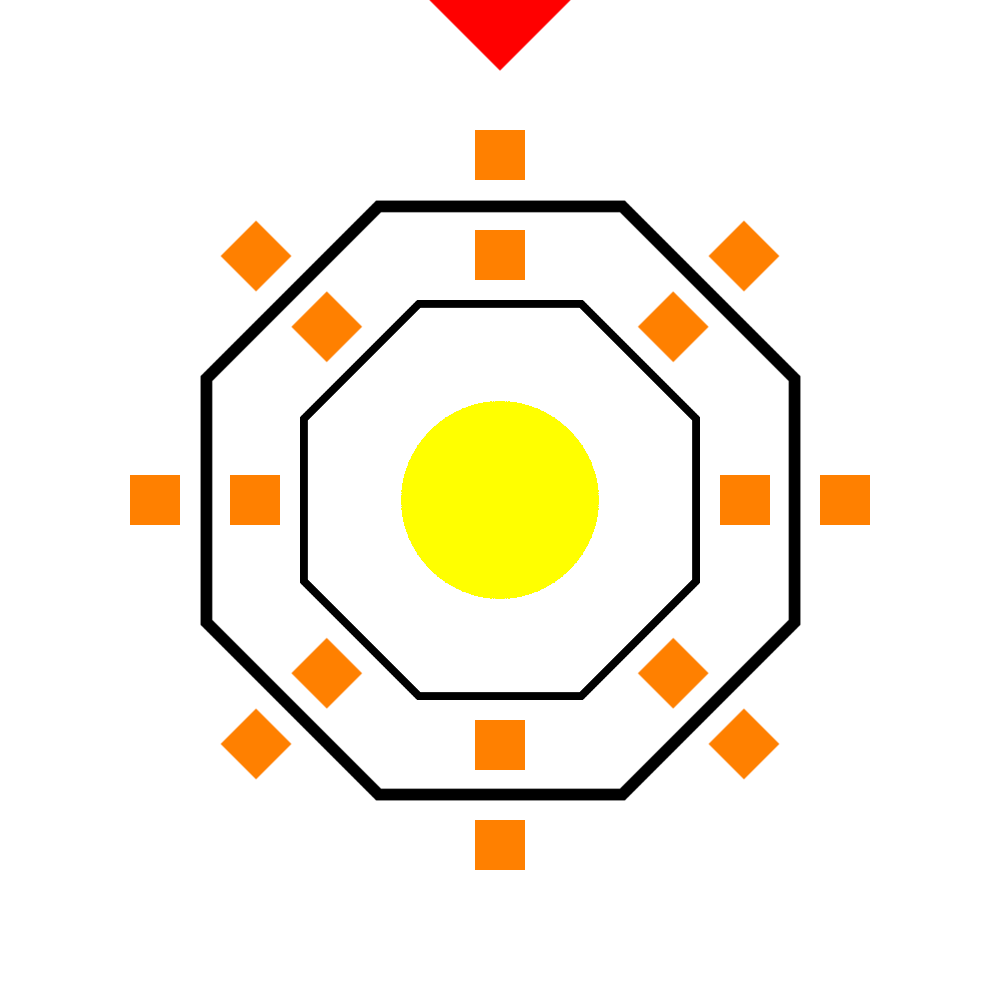 Achieving enlightenment, or an Excel sort (9)
Activity fun on social media, but suspicious on the street (9)
Affirmative checkbox on a wedding RSVP (9)
Burt Reynolds movie with foreboding banjos (11)
Pitchers dream of doing this 28 times on their last game (8)
Shared responsibility for acetone and sex workers (9)
Watt per steradian per square meter (8)
[You're going to need to find this to win...]

3 + 2 + 1 to BACK LOW ATTACK (STRONG)
7 + 8 + 9 + 6 to FORWARD ATTACK
4 + 1 + 2 + 3 to FORWARD LOW ATTACK
BACK HIGH ATTACK
2 + 1 to BACK LOW ATTACK
9 + 6 + 3 to FORWARD LOW ATTACK
7 + 4 to BACK ATTACK (STRONG)
4 + 7 to BACK HIGH ATTACK
2 + 3 + 6 to FORWARD ATTACK (STRONG)
HIGH ATTACK (FINISHING MOVE)